Theme: Exploring latest advancement in Nursing Education and Digital Health
Nursing Care Canada 2020
Conference Series LLC Ltd extends its welcome to "37th Global Nursing Care and Patient Safety" during September 25-26, 2020 at Vancouver, Canada with a theme "Exploring latest advancement in Nursing Education and Digital Health". Conference Series LLC Ltd Organizes 3000+ Global Events with over 600+ Conferences, 1200+ Symposiums and 1200+ Workshops on Medical, Pharmacy, Engineering, Science, Technology and Business.
| | | |
| --- | --- | --- |
| Conference Name | Place | Date |
| 37th Global Nursing Care and Patient Safety | Vancouver, Canada | September 25-26, 2020 |
Scope and Importance
Nursing Care Canada 2020 aims to discover advances in nursing care, management and education in relation to health disparities as well as a breadth of other topics. According to the reports, total health care spending in USA is 17.9% of total GDP according to 2011 and estimated to show an upward trend of 19.5% of total GDP by 2017. Aggregate U.S. hospital costs were $387.3 billion in 2011—a 63% increase since 1997. Costs per stay increased 47% since 1997, averaging $10,000 in 2011.
Who can attend?
Nursing Care Canada 2020 brings together individuals who have an interest in different fields of nursing like psychiatric, cancer, cardiac, critical care, adult & women health, legal, pediatric and emergency nursing, public health, healthcare and medicine from practice, research, administration, policy and education. It is a forum to explore issues of mutual concern as well as exchange knowledge, share evidence, ideas, and generate solutions.
Why to Attend?
Nursing conferences provides a global platform for exchanging ideas and keeps on updating about the latest innovations in nursing care and education. Opportunity to attend the presentations delivered by Eminent Scientists from all over the world.
Benefits:
Accepted abstracts will be published in Journal of Nursing and Care and provided with DOI.

Global networking: In transferring and exchanging Ideas.

A Unique Opportunity for Advertisers and Sponsors at this International Event.
Nursing Education is a scientifically reasonable and practical preparation for future handling of clinical circumstances and emergencies by the medical attendants. The preparation and training is governed and conducted by experienced attendants and medicinal experts who are qualified in the individual fields. The courses extend from general nursing to emotional wellness nursing, pediatric nursing, post-operatory nursing, and some other care-giving functionalities. Different universities offer Bachelor's, Master's, Doctoral and Diploma courses in Nursing.
Nursing Practice associates enlisted nursing experts who are very much prepared and taught to an advanced level in the health care system and could keep up the well being of the patients. They have ability based learning and choice creation to give better social insurance. Medical attendants are considered as essential human services practitioner as they are required to provide persistent care to vulnerable patients. Nursing conference is an event whose primary objective is to find advances in well being practice, administration and training in connection to well being aberrations and a broad spectrum clarity regarding all parameters.
A Registered Nurse (RN) is a nurse who has graduated from a nursing program and met the requirements outlined by a country, state, province or similar licensing body to obtain a nursing license. An RN's scope of practice is determined by legislation, and is regulated by a professional body or council. Registered nurses are employed in a wide variety of professional settings, and often specialize in a field of practice. They may be responsible for supervising care delivered by other healthcare workers, including student nurses, licensed practical nurses, unlicensed assistive personnel, and less-experienced RNs.
Travel Nurse is a term generally used to indicate the nursing shortage. They are allowed to travel from different places to another to avoid the shortage of nurses. They are generally working in hospitals and clinics and they are temporary arrangements to avoid shortages. They need a special training as they deal with patients of different regions
Track-05: Health Care Management
This is a body in health care or academic organization that deals with the flexible operations of the industry. Wellness is being a step to a better life and the patients are at the core of these functional bodies. They are health care managers, medical experts, pharmaceutical experts, researchers and can be a part of any pharmaceutical, medical, academic institutions. Their fundamental role is being taking care of any dilemma in the organizational system and eliminate the particular cause to make healthcare a more fluid system.
Track-06: Health Care Case Studies
Contextual analyses of medical and healthcare services show considerations towards causes including frameworks, creating companies, and therefore the concerned firms have now grasped the idea of "Focusing on worth spreading change". Considering highly analytical contextual analyses in regards to the issue and reliable demonstrations shows that waste and mistakes shall be evacuated. It's with respect to this new principle of investigation and usage and consequences of consideration framework that the system must proceed with its individual components and units.
Track-07: Telemedicine & E-health
Telemedicine & E-health offer indispensable tools for home health care, remote patient monitoring, disease management, and advances in technology for medical centers, practitioners, and hospitals not only for rural health and battlefield care, but also for nursing home, assisted living facilities, maritime and aviation settings. E-health includes the use of the internet or other electronic media. Telemedicine is the use of advanced telecommunication and information technologies in order to provide clinical health care at a distance. It helps to eliminate distance barriers and can improve access to medical services that would often not be consistently available in distant rural communities. It is also used to save lives in critical care and emergency situations.
Neonatal Nursing is a sub-specialty of nursing care for newborn infants up to 28 days after birth. It requires a high degree of skill, dedication and emotional strength as the nurses care for newborn infants with a range of problems, varying between prematurity, birth defects, infection, cardiac malformations and surgical problems. Most neonatal nurses care for infants from the time of birth until they are discharged from the hospital.
Oncology Nursing is one of the prominently troublesome and acknowledged fields in nursing. It not only includes the technical, medicinal modalities that need to be performed by the nurses but also involves facilitation of a strong moral support to the patient. These nurses have detailed knowledge and data of how to act as ideal care-giver to malignancy patients and needs to be fully aware of the general health parameters, prescribed medications, radiation therapies, diet of the patient so as to provide a complete and sincere assistance. They need to keep the patient aware of the disease, its discourse, the medical process involved in treating it besides providing strong psychological support.
It is a nursing specialty that works with patients who suffer from various conditions of the cardiovascular system. Cardiac nurses help treat conditions such as unstable angina, cardiomyopathy, coronary artery disease, congestive heart failure, myocardial infarction and cardiac dysrhythmia under the direction of a cardiologist. They perform postoperative care on a surgical unit, stress test evaluations, cardiac monitoring, vascular monitoring, and health assessments. Cardiac nurses must have Basic Life Support and Advanced Cardiac Life Support certification. In addition, they must possess specialized skills including electrocardiogram monitoring, defibrillation, and medication administration by continuous intravenous drip.
A Pediatric Nurse should be an enlisted individual, who has received a potentially functional and accredited certificate in the branch of nursing that prepares them to serve as care-givers to children, teenagers, and adolescents. They evaluate, orchestrate and supply therapeutic administrations to adolescents who are stricken by some serious forms of infections, maladies and who are under observation post-surgery of any kind, and facing some form of anxiety regarding their restorative, social and family conditions. To the capability to talk fittingly with adolescents, guardians/gatekeepers are their key roles besides working in conjunction with various experts of the concerned field. There role is to administer directly procedures and medicines to children according to prescribed nursing care plans.
Nursing pertaining to older adults is known as Geriatric Nursing. In order to provide good quality and maximum functionality of life for older adults, geriatric nurses are preferred to work in collaboration with older adults, their families, and communities. Geriatric Nurses are expected to be skilled in patient care, treatment planning, education, mental health, and rehabilitation. They also take on many roles in the workplace. The main responsibility is as a caregiver. They can also be advocates, counselors, and educators for their patients.
Family Nursing could be a part of the first care provided to patients of all ages, starting from baby to geriatric health. Nurses assess the health of the whole family to spot health issues and risk factors, facilitate and develop interventions to deal with health issues, and implement the interventions to enhance the health of the individual and family. Family nurses typically work with patients through their whole life cycle. This helps to foster a powerful relationship between health care supplier and patient. Family nursing isn't the maximum amount patient-centered care because it is targeted on the care of the extended family. It conjointly takes a team approach to health care. A family nurse performs several duties which are normally performed by a medico. They need the flexibility to write down prescriptions and wish a broader base of data and skills so as to worry for his or her patients.
Track-14: Occupational Health Nursing
Occupational Health Nursing is a specialty nursing practice that provides and delivers health and safety programs and services to workers, worker populations, and community groups. The practice focuses on promotion, maintenance and restoration of health, prevention of illness and injury, and protection from work related and environmental hazards. Occupational Health Nurses (OHNs) aim to combine knowledge of health and business to balance safe and healthful work environments and a "healthy" bottom line.
Track-15: Mental Health Nursing
Mental Health Nursing is the appointed position of a nurse that specialises in mental health, and cares for people of all ages experiencing mental illnesses or distress. These include: schizophrenia, schizoaffective disorder, mood disorders, anxiety disorders, personality disorders, eating disorders, suicidal thoughts, psychosis, paranoia, and self-harm. Nurses in this area receive specific training in psychological therapies, building a therapeutic alliance, dealing with challenging behaviour, and the administration of psychiatric medication.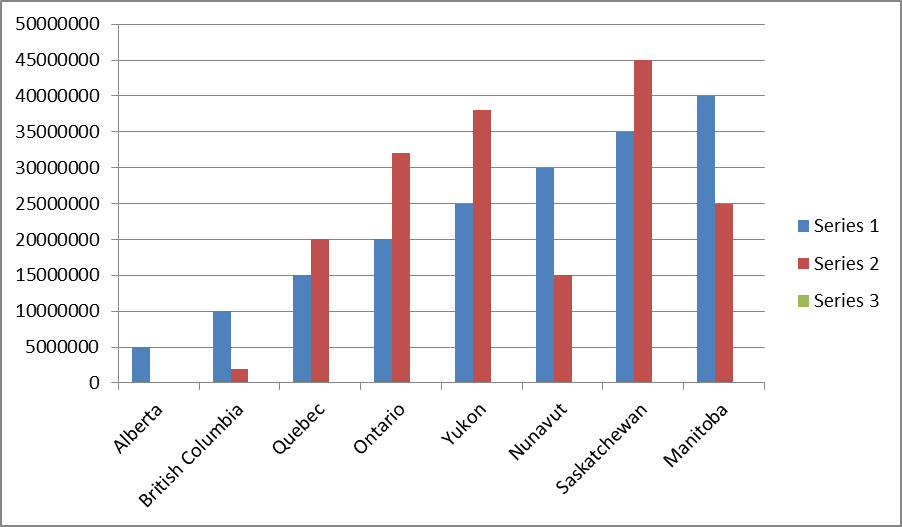 Leading World Doctors, Registered Nurses, Professors, Research Fellows and many more from leading universities, companies and medical research institutions, hospitals sharing their novel researches in the arena of Nursing, Healthcare & Medicine.
Major universities and Health care centers in Toronto
Ryerson University

Humber College

Trent University

Cambrian College

Lambton College

Royal Health Care Center

Dalhousie Medical Care
Companies Associated with Nursing
Augsburg Lutheran Home and Village

Bailey-Boushay House

Catholic Health Services

Cedar Community, West Bend, Wis.

Ecumen - senior housing and aging services solutions in Minnesota, Wisconsin, North Dakota and Idaho plus consulting nationally.

Emeritus Assisted Living - based in Seattle, Washington

HCR Manor Care

Kindred Healthcare - operates healthcare centers and skilled rehabilitation centers as well as LTAC hospitals.

Lillian Booth Actors Home

St. Camillus Health Center

The Evangelical Lutheran Good Samaritan Society

Twelve Oaks Lodge

Wesley Woods

Nursing Societies (CANADA)
Academy of Medical-Surgical Nurses

Academy of Neonatal Nursing

Air & Surface Transport Nurses Association

Alliance for Psychosocial Nursing

Canadian Association of Moderate Sedation Nurses

Canadian Association of Nurse Life Care Planners

Canadian Academy of Nursing

Canadian Assisted Living Nurses Association

Canadian Association for the History of Nursing

Canadian Association of Critical Care Nurses

Canadian Association of Legal Nurse Consultants

Canadian Association of Managed Care Nurses

Canadian Association of Neuroscience Nurses

Canadian Association of Nurse Anesthetists

Canadian Association of Nurse Attorneys

Canadian Association of Nurse Life Care Planners

Canadian Association of Occupational Health Nurses

Canadian Association of Spinal Cord Injury Nurses

Canadian College Health Association

Canadian College of Nurse Midwives

Canadian College of Nurse Practitioners
Australian Nursing Federation

Canadian Federation of Nurses' Union

California Nurses Association/National Nurses Organizing Committee (CNA/NNOC)

Democratic Nursing Organisation of South Africa

Finnish Union of Practical Nurses

Manitoba Nurses' Union

National Nurses United

New South Wales Nurses' Associations

New Zealand Nurses Organisation

Pennsylvania Association of Staff Nurses and Allied Professionals

Queensland Nurses' Union

Royal College of Nursing

South African Democratic Nurses' Union

Tennessee Nurses Association

United American Nurses

United Nurses of Alberta

Washington State Nurses Association

New York State Nurses Association
Past Conference Report
Thanks to all of our wonderful speakers, conference attendees and sponsors of Nursing Education Congress 2019 Conference was our best ever!
4th World Congress on Nursing Education, Practice & Research hosted by the Conference series LLC Ltd was held during at April 12-13, 2019 Toronto, Canada with the theme "Translate Research Outcomes into Educational Practice and policy". Benevolent response and active participation from the Scientists, Doctors, Professors, Nursing Lecturers, Nurses, Pharmaceutical Industries, Healthcare Industries, Researchers and Students from the fields of nursing and healthcare who made this event successful.
The meeting was carried out through various sessions, in which the discussions were held on the following major scientific tracks:
Nursing Education

Innovations In Nursing Education

Teaching Strategies in Nursing Education

International Nursing Education

Continuing Nursing Education

New Technology In Nursing Education

Nursing Programs and Courses

Types of Nursing Education

Healthcare and Management

Nursing Credentials and Certifications

Nursing Management

Nurse Practitioner Perspectives

Advanced Nursing Practice

Risk Factors in Nursing and Healthcare professionals

Nursing Informatics

Professional Development & Leadership

Learning in Practice-Clinical education

Research, Scholarship and Evaluation

Cardiovascular Nursing

Cancer and Tumour Nursing

Mental Health Nursing

Pediatric Nursing

Clinical Nursing

Critical Care And EmergencyNursing

Travel Nurse

Evidence-based Teaching and Learning
The conference was initiated with a series of lectures delivered by both Honorable Guests and members of the Keynote forum. The list included:

Freida Pemberton,
Molloy College, USA
Iris Berryhill,
Nova Southeaster University, USA
Julie Attfield,
NHS Foundation Trust, UK
Charlotte Ann Syme,
British Columbia Institute of Technology, Canada
Reezena H Malaska,
Mee Memorial Hospital, USA
Anne Gallen,
Health Service Executive, Ireland
Geraldine Shaw,
University College Dublin, Ireland
Jean Hughes,
Dalhousie University, Canada
Althea L Mighten
NYU Langone Medical Center, USA
With the grand success of Nursing Education Congress 2019, Conference series LLC Ltd is proud to announce the "5th World Congress on Nursing Education & Research" to be held during April 04-05, 2020 Montreal, Canada.
For more information please visit: http://nursingeducation.nursingmeetings.com/
Scope and Importance
Nursing Education Conference intents to pioneer advances in health practice, management and education according to health incongruity as well as a broadness of other topics. The conference will facilitate a series of controversy about leading edge processes, organizational transitions, analytics, and technology innovation within the health sector and academia, regarding metamorphic care delivery and health management models.
Conference Highlights:
· Nursing Education
· Innovations in Nursing Education
· International Nursing Education
· New Technology in Nursing Education
· Nursing Education and Research
· Nursing Informatics
· Nurse Practitioner Updates
· Advanced Nursing Practice
· Types of Nursing
· Nursing Law
· Healthcare and Management
· Risk Factors in Nursing and Healthcare professionals
· Cardiovascular Nursing
· Cancer and Tumour Nursing
· Critical Care and Emergency Nursing
· Dental Nursing
· Disaster Nursing
· Geriatric Nursing
· Mental Health Nursing
· Midwifery Nursing
· Public Health Nursing
· Paediatrics Nursing
· Surgical Nursing
· Clinical Nursing
· Travel Nurse
· Telemedicine and E Health
· Transitional Care Nursing
· Veterinary Nursing
· Women Health Nursing
To share your views and research, please click here to register for the Conference.
To Collaborate Scientific Professionals around the World
Special Issues
All accepted abstracts will be published in respective Our International Journals.
Abstracts will be provided with Digital Object Identifier by